Quote:
Originally Posted by
baggy798
Poly bushes only return the suspension geometry to how it was when new. So if you want it to skip less, stick with the shagged out 20+ year old bushes. Yay.
Changed mine 2.5 years ago. No increase in NVH. No squeaks. Also added the 960 chassis braces at the same time.
You don't have to torque them on the ground. The inner poly bush (SF422-2012K) has a bonded outer shell but the tube inside is not and so can rotate freely, unlike a rubber one.
Only buy from
Superflex
, nowhere else. You could buy rubber bushes from Volvo but they're going to be around the same price. Aftermarket rubber bushes... no.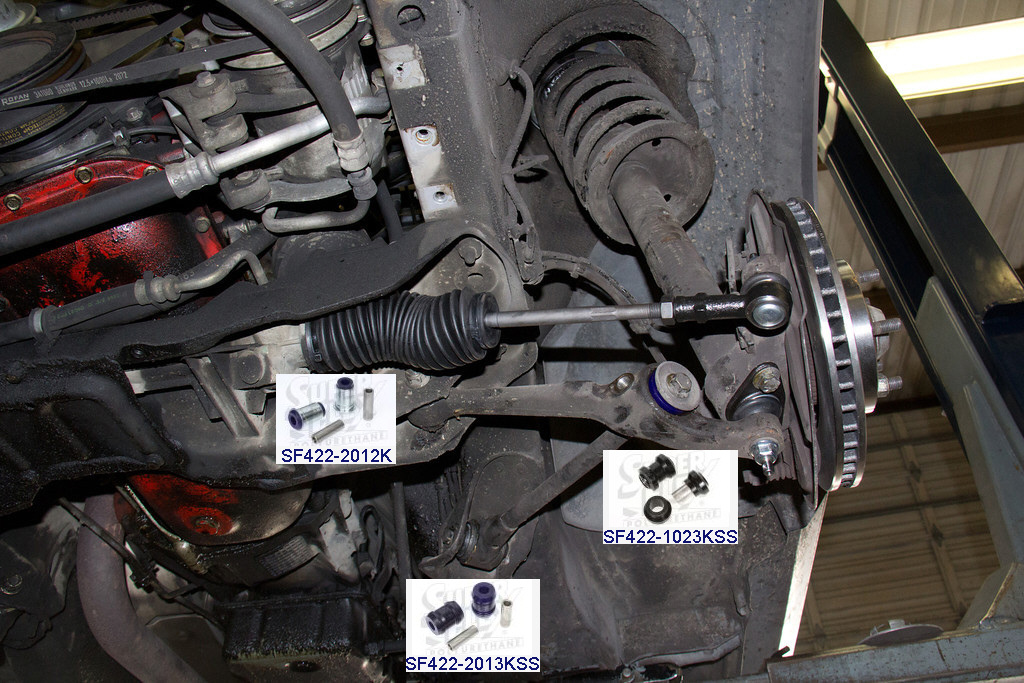 Perfect, all the info I needed! Thank you.