Changing the poly or auxiliary belt as it is otherwise refered to is a easy task that should not be beyond the ability of the home mechanic....The vehicle being used for this exercise is a 1996 855 T5....
There are a few belts to choose from depending on engine number and if you have air con or not...
The belt is situated on the o/s of the block between the timing belt and the front of the car....it cannot be seen in this picture but is situated under the power steering fluid holder
To undertake this operation you will require a tensioner movement tool or one can be fabricated from a strong strip of steel cut to the dimensions of 23mm wide and 50/60 mm long....
I would also STRONGLY recommed that you draw a picture of the belt routing which will assist in the re-installing of the new belt.....
Here is the belt tensioner, note the square hole where the movement tool needs to be inserted in...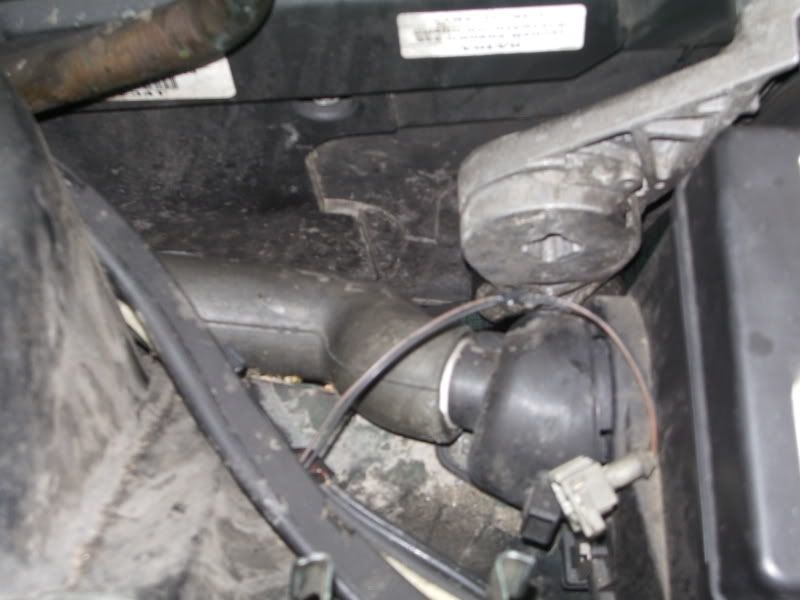 Remove the coolant bottle, disconnect the wiring and place in in top of the spark plug cover...
Using an adjustable wrench to grip your movement tool insert the tool end into the hole...bear in mind to release the tension the wrench must be forced clockwise (toward the front of the car) so make sure you insert it giving the wrench about 130 degrees of travel without fouling on the power steering resevoir...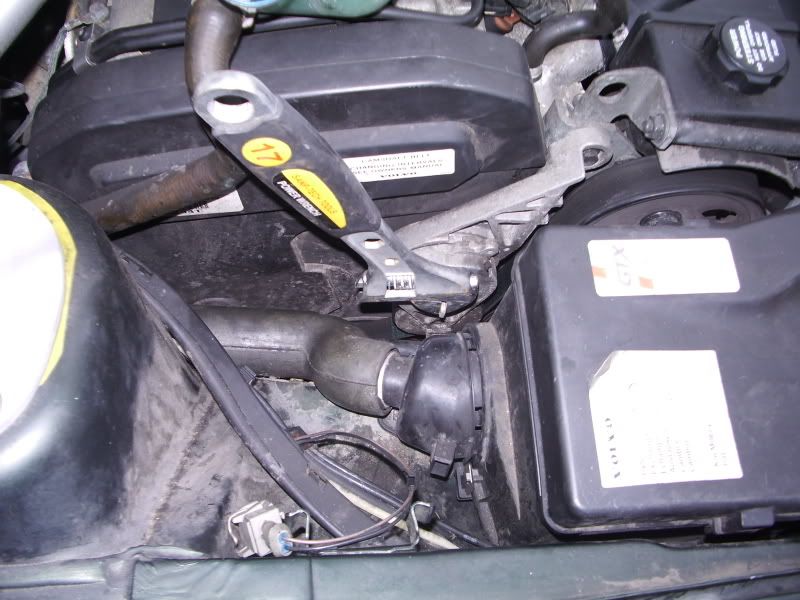 On the tensioner there is a very small hole into which a nail or the like can be inserted when the tension is fully released from the belt....move the wrench towards the front of the car as far as it will travel and insert the pin to retain the tensioner....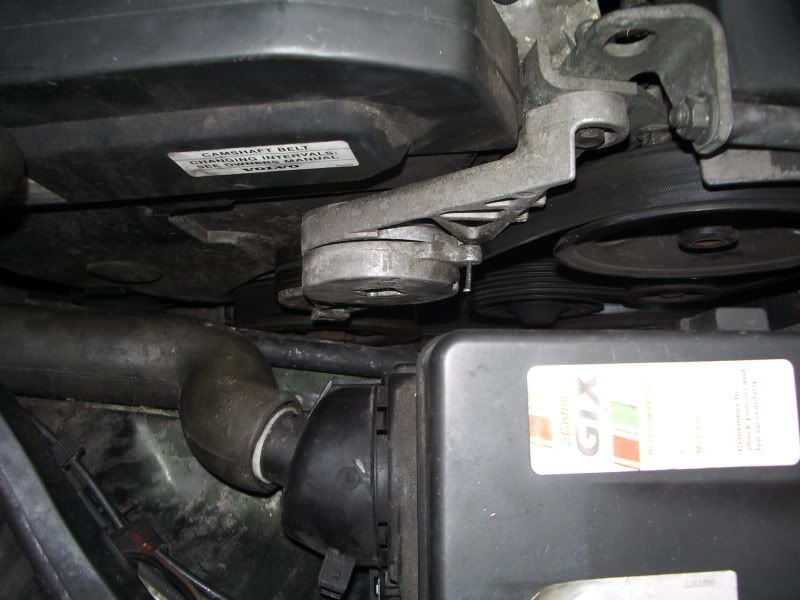 Remove the wrench and tool and work the belt free from the pulley....
Note the direction of the belt should you wish to re-use it...Inspect the belt for fraying and cracking especially in the tramlines.....
The tensioner can now be removed by undo-ing the two 12mm retaining bolts....
Having replaced or inspected the tensioner to satisfaction take the tension away from the new (if fitted) tensioner and refit the belt noting that it is sitting on all the pulleys correctly and correctly routed around the idler and running in the correct direction
when the belt is routed to satisfaction, again with the tensioner tool and wrench inserted take up the tensioner strain and remove the pin...allow the tensioner to come back towards the belt to take up the belt slack.....
A fairly easy job if time is taken and a methodical approach used...