I have a second Daytona and boss I want to sell, having used it to get my other, better wheel up to scratch.
These go [admittedly in better condition] for between £70-80 on eBay. The MOMO 9016 bosses are around £50 alone.
OK, so why is this wheel so cheap? Surely there's a catch? There's a few things you need to bear in mind. The leather is rough and discoloured - but came up reasonably with some leather polish. There's no horn push contact (you'll have to source one of those yourself) and the detachable coloured band is missing.
It would be useful either as a daily driver wheel, or as a source of bits if you needed a centre boss cover or the boss itself.
Please note, I'm not splitting these up to sell separately, so don't ask me to do that.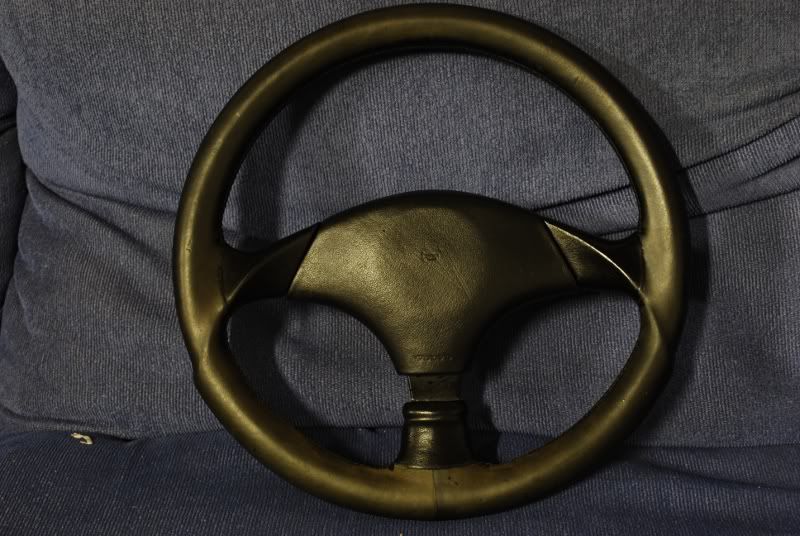 Front.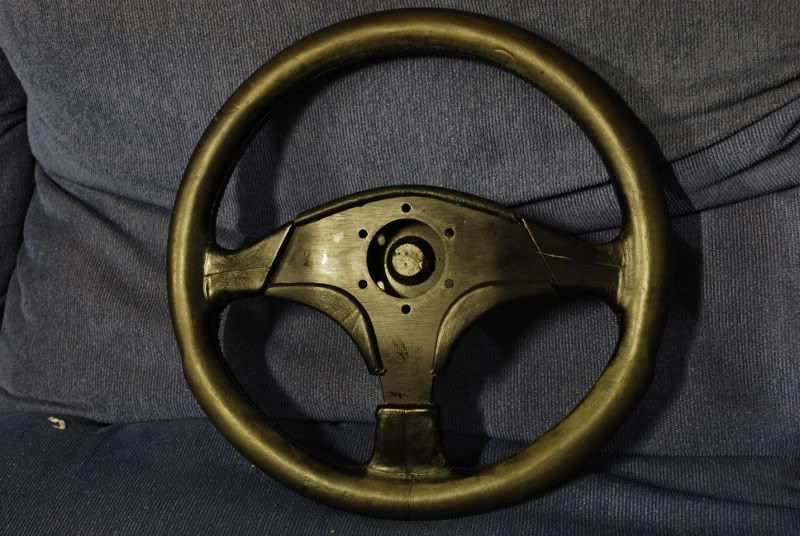 Rear.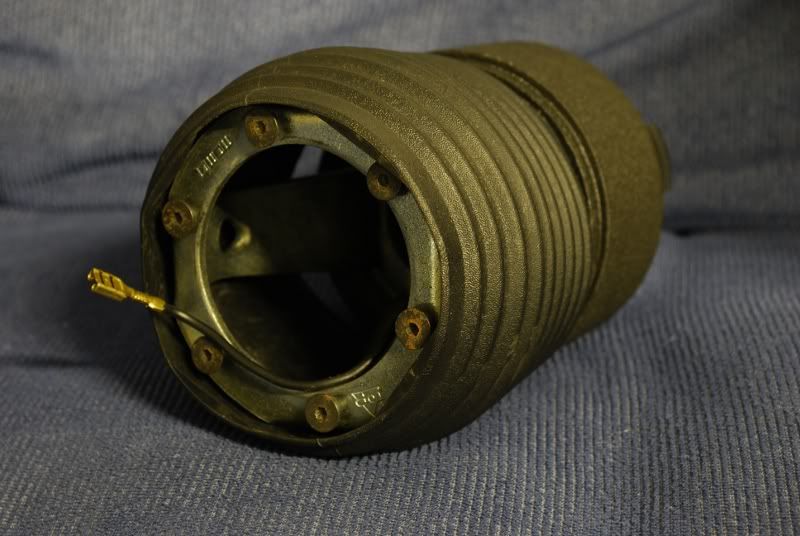 MOMO 9016 boss with horn connector spade.
The state of the leather before I treated it and took the band off.
£30 collected in person from Stockport.
£40 posted within the UK.
I'm not chipping any money off, so don't bother mithering me if that's what you're thinking. Any PMs asking 'Will you take £15?' will be ignored.
It would come up pretty well with elbow grease - but isn't ever going to be BKV OEM showground material.