Hey guys well i'm thinking of putting my 340 up for sale as i'm feeling the urge for an EG Civic lol
I've owned it for almost a year now and bought it in a pretty neglected state and have since at least got it to a pretty respectable and reliable standard. A couple of points
-Approx 110K miles on the clock
-Tax until November 2010
-MOT until December 2010
-Lowered 3" all round with thicker oil in front struts, "Terrafirma" Land Rover shocks rear
-New passenger side wing included with the sale (if not fitted before hand)
-Rebuilt Weber Carb not too long back
-New plugs, leads, oil etc.
-New Radiator and thermostat
-New Front brake Discs + Pads
-Escort RS Turbo Recaros fitted
-Mountney white leather steering wheel with Volvo 300 Mountney boss
-15 x 7 Centra type 11 alloys (Depending on offers)
-New front engine mounts (Currently not fitted but included with the sale)
-Pressed metal no. plates in plastic no. plate holders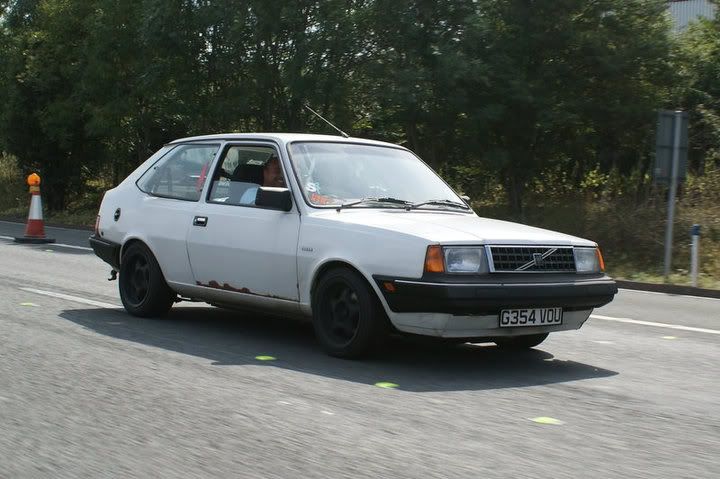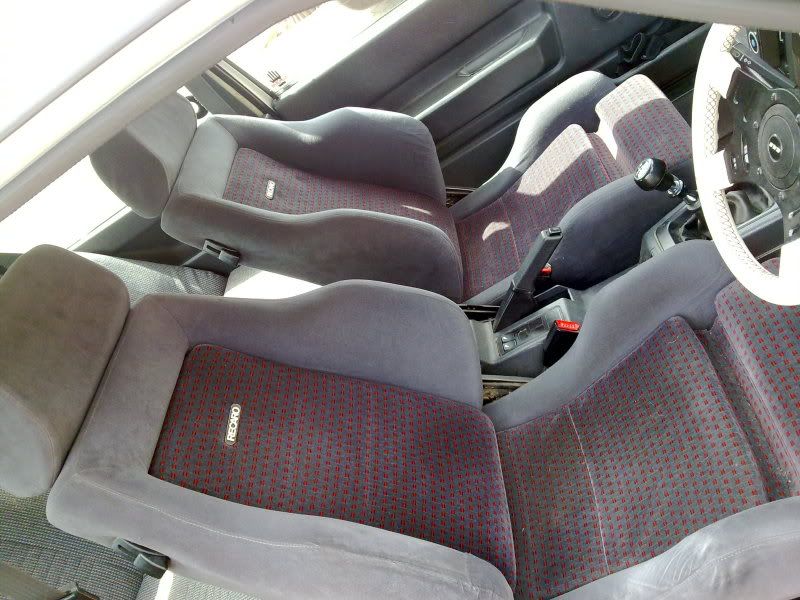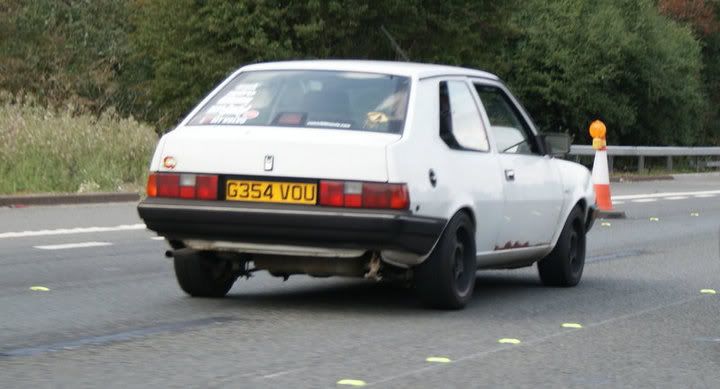 I've done quite a bit on this in the time of me owning it and there are still a few bits that ideally need doing in order to make it REALLY tidy such as the fitting of the new passenger wing and the passenger side is still in white primer albeit looks pretty tidy still. The Sills are in very good condition with no signs of previous repairs. The Drivers door needs finishing where i've started to treat the rust but haven't finished up, it's still solid though so is good to have a go at
When I first got the car it was pretty unreliable with cutting out etc. over time i've slowly got this sorted out though and now runs very well giving good economy, it needs very little choke to get it started and the engine pulls well for the mighty little 1.4
I've been doing 30+ miles in it daily since owning it commuting to and from work doing loads of miles on the M6 on and off traffic etc. and it does it's job well
Engine warms up nice and quickly and has never overheated on me, fan kicks in as needed and does the job of cooling effortlessly
By no means is it a perfect looking car but tbh wouldn't take much to get it there but it is however (Now anyway after lots of time and effort lol) a good runner for daily use etc
Dunno what else to put about it really but if anybody wants to ask questions then fire away
I'm going to test the water at
£600ono
and any less will determine wether I let the 15" Centras go with it or wether I'll put the 14" VW Teardrops on there and wether I include the MP3 headunit also, could also do a deal to include the awesome paddy hopkirk roof rack if wanted too. I'm based in Wolverhampton, West Midlands and if you wish to have a chat over the phone then drop me a PM and i'll give you my mobile number
If you want anymore pics etc aswell just let me know and i'll add them.
As mentioned above i'm on the lookout for a good EG Civic hatchback, either LSi or ESi or similar so try me
Thanks guys!