A common problem on 240s is with bonnet release cables that either break or seize leaving the bonnet firmly closed and apparently unopenable. There are two ways of access.
The first is to try lifting the grille and provided there is clearance for the bottom lugs the grille can been pulled forwards at the bottom and then down to remove it giving access to the latch.
The way that does not risk damage to the grille is as follows. Underneath the car you will see a piece of plastic clipped above the spoiler: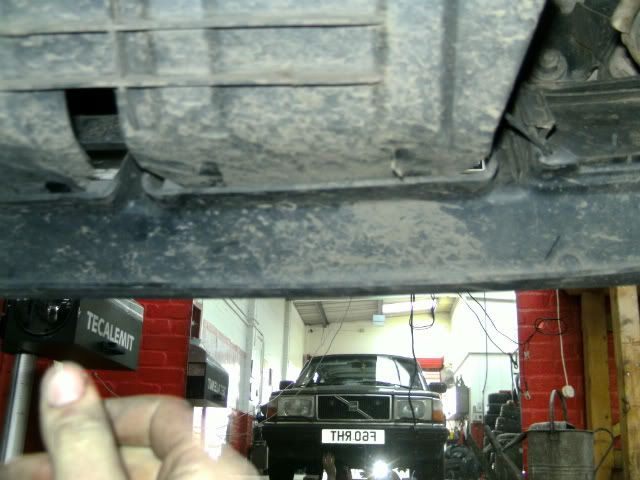 Unclip this and pull it back to allow access for your arm:
You can then reach up inside with your arm to the catch: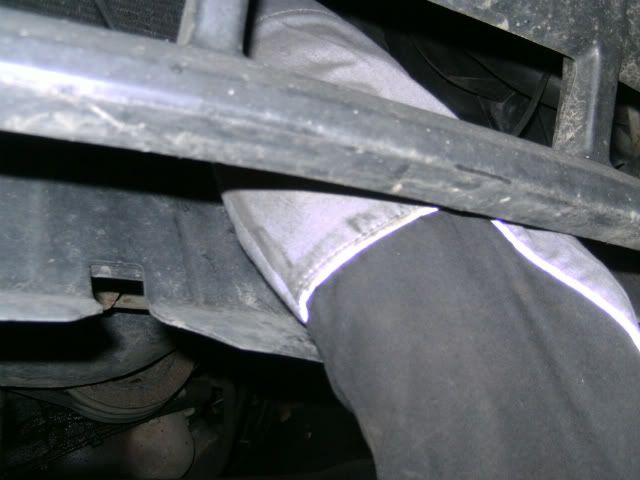 You can either pull on the cable or press on the other side of the swivel (push towards LHS of car) Finger in the picture is in correct position for pushing lever to open.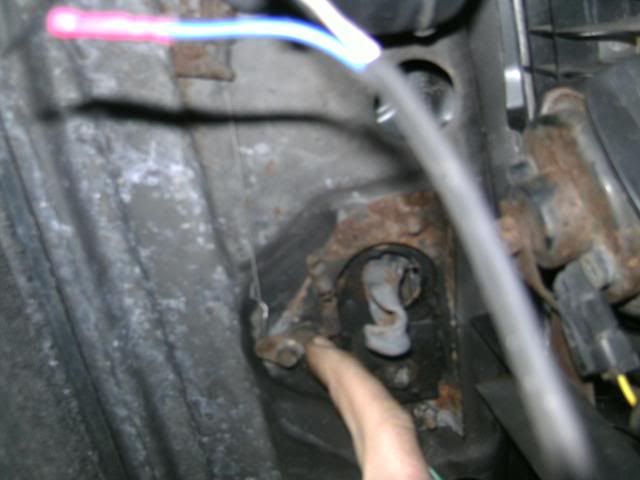 If the cable is broken the cheap fix is to fix a length of electric cable to the catch (where the finger is) and push this out through the grille. This can then be pulled towards the LHS of the car (to your right as you face the car) to release the catch without needing to go back in from underneath.
Mike
Link to original thread
How to lubricate cable
Quote:
Originally Posted by
minesa240x3
.

The inner cable has a tendency to get stuck but more pinched.It is a single piece wire innard that doesn't get to move much when being used..It's very tensile as well(stiff).
Mine tend to go a bit rusty just where the cable turns by the back of the headlight.I assume it's the tightest angle the cable has to turn.

With mine I undo the catch by the bonnet latch on the bulkhead and take the cable out of the mechanism.I then support the cable sticking upright and go find some bluetack or white post it stuff or plasticine.Make a ball of said stuff and then push a hole through it,Slide it onto the outer cable and squish it tight about level with the top of the outer cable.

Mould the top part to make a funnel shape.Then find some thin oil NOT wd40 and pour some in.
Now you need someone to pull the handle inside the car and you then pull the inner back out again.Keep working it back and forth and eventually it will become a lot easier.

Job Done.
Regards Brian.