Well I fixed my bonnet hinge today
I wasn't very well so only got round to it today.
It was very straightforward and with my Granfathers help took 15-20 minutes to replace the hinge.
What I did first was find some timber and cut it to go from front of bonnet to windscreen.
I got my toolbox out and ready.
I then popped the bonnet open and while I opened it got my Grandfather to push down on the end where the old broken hinge was keeping it pressed down at the hinge end.
I then pulled the bonnet down vertically and rested it on the wooden batten and then my Grandfather kept the bonnet pulled down onto the timber batten. The tension was trying to pull the bonnet upwards and to the right when opened fully but held it down onto the timber batten.
I marked round the old hinge position as a reference for the new hinge position and pulled off the screen wash hose from the fixing clip on the hinge.
I then unbolted the 4 bolts using an 11mm socket and ratchet after removing the clip and spring.
I removed the old spring by undoing the clip in the green arrows I was able to release the tension and spring and gain access to the bolts.
The clip arrowed in green has a tab that needs to be raised over the stud and then slid back on itself to remove this clip.
Once you have done this you can pull the spring off and metal strap off by prising the strap off with a flat bladed screwdriver. This releases the tension and gives great access to the bolts.
(The picture below is of the new hinge fitted)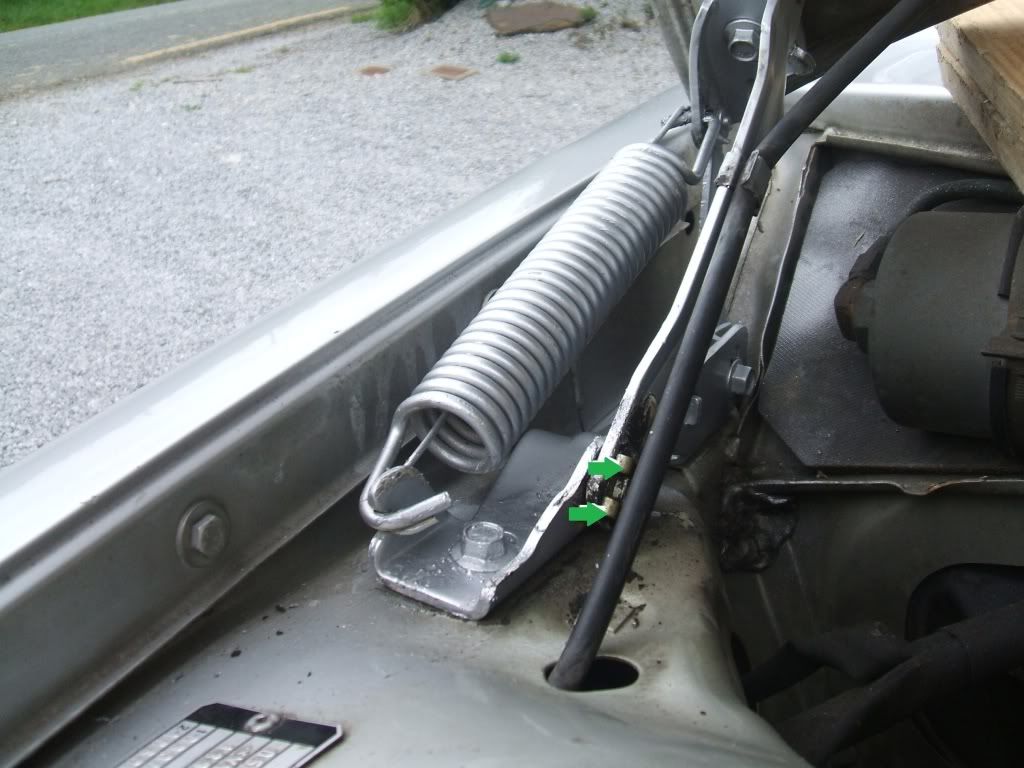 I then removed all bolts and kept them safe for reuse.
Now I refitted the new hinge by removing the clip in green above on the new hinge to release the spring and tension and then aligned the base with the felt pen markings and bolted it in place.
I did the same with the bonnet side and lifted the bonnet up to get the alignment right to my markings and bolted it in place.
I then reassembled the metal strap onto the stud and refitted the clip arrowed in green. To fit the metal strap onto the stud I had to push the bonnet towards the windscreen.
I then fitted the small wire spring by pulling it with pliers and doing the same with the big spring.
I then removed timber and tools and then closed the bonnet to check the alignment and all was well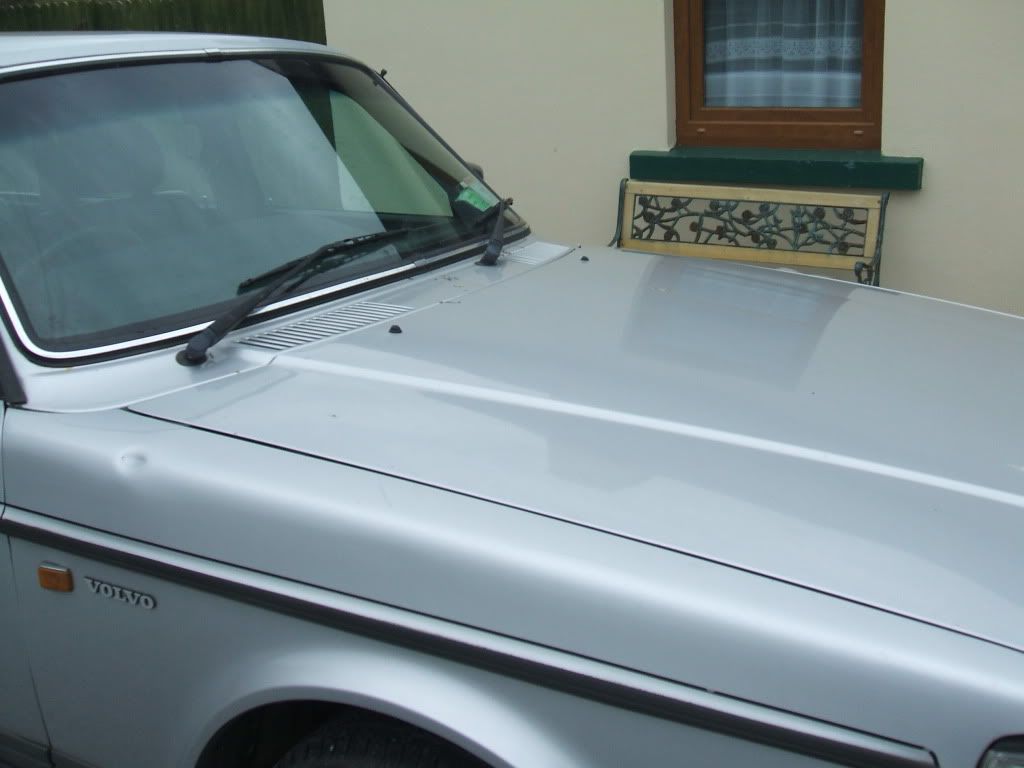 It sounds very complicated but it isn't and the whole hinge replacement took 15-20minutes. I will grease the hinges soon when I buy some.
Hope this helps. James
Edit:
Link to original thread