Hi everybody.
I have a 2010 XC60 2.4 D5 with 227000 km. A couple of days ago the car got into limp mode and the engine symbol showed up with a message visit workshop. I did a scan and the code was P0299. I did reset the code but it kept coming.
I did an oil change, replaced all the filters, cleaned the pipes and the EGR, removed the intake and cleaned all the carbon and gunk...checked all the hoses and clamps and they are all tight, no leaks. The MAP sensor was absolutely clogged up and I cleaned it. Now it still gives me the code P0299.
Those are the parameters: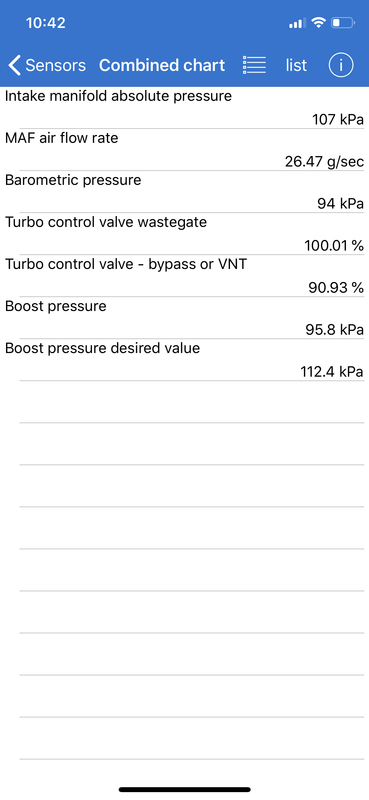 What I'm missing here? Do you have any advice? Thanks.