I could find this second belt routing NO WHERE on line.
When I began putting my V90 back together I suddenly wound up with 6 extra inches of serpentine belt! Can a mod sticky this to help save others from the grief I went through today?
It was a Volvo update and they changed the belt and the routing. The new routing adds about 6 inches so it uses a different and a longer belt.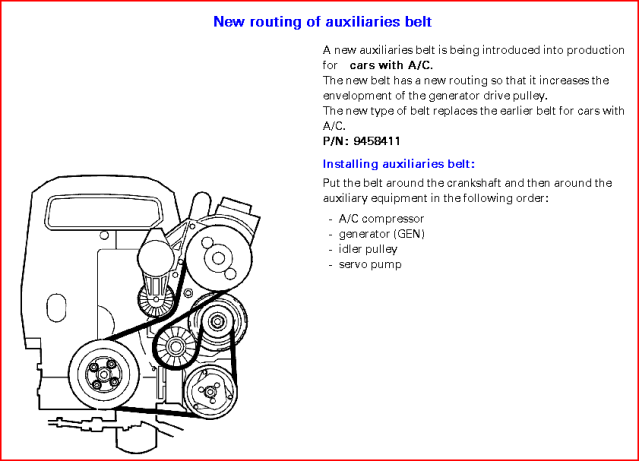 MY THANKS BUD AND THE REST OF THE GUYS AT IPD! I was stuck on this one and you guys took the time over the phone to find the info and the email me a diagram of the proper routing.